Overview #
Welcome to our iBookly dashboard! Here, you can conveniently access all your booking data.
Let's take a look at the four options available to you:
1. Today's Bookings:

This section provides a quick overview of all the bookings you have received for the current day. Stay up-to-date with the appointments scheduled for today.
2. Today's Earnings:
In this section, you can easily track the total earnings you have generated from bookings made on the current day. Keep an eye on your revenue and monitor the financial aspect of your business.
3. Today's Remaining Earnings:
Here, you can view the remaining earnings that are yet to be collected for the appointments scheduled today. It helps you keep track of the pending payments and manage your cash flow effectively.
4. Last 7 Days' Earnings:
This option allows you to review the total earnings generated over the past seven days. Get insights into your weekly revenue and analyze the growth trends of your business.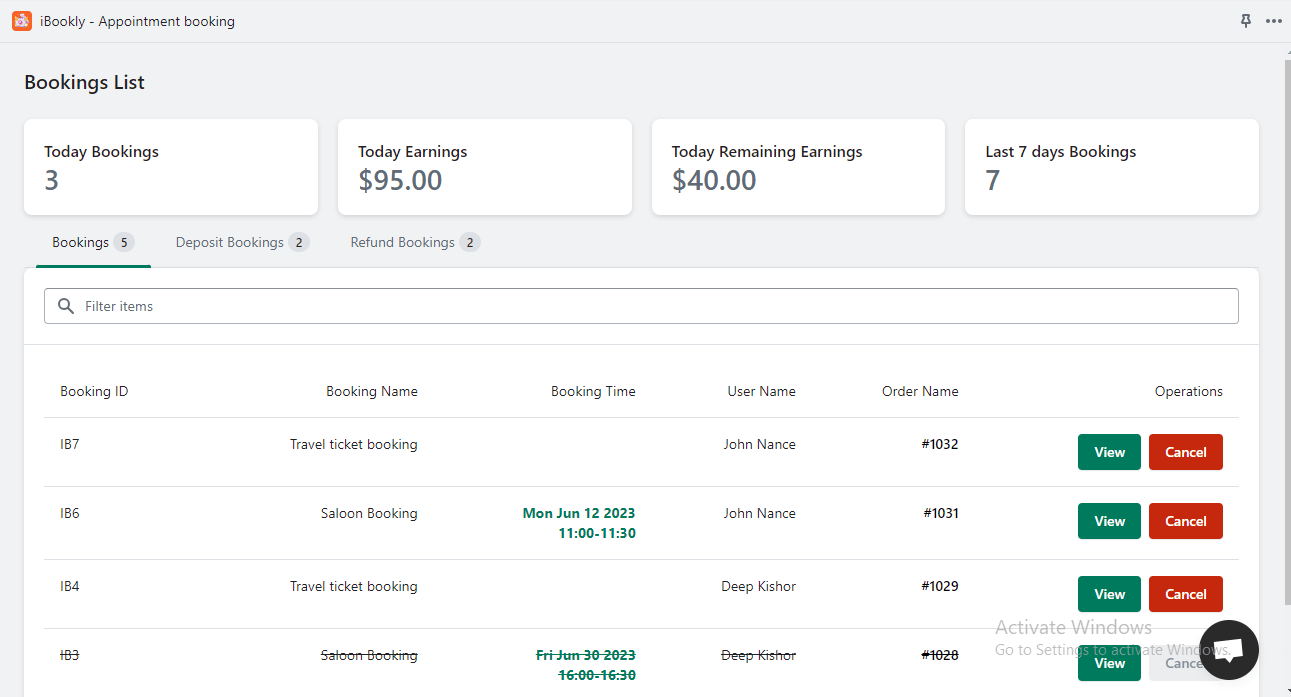 Our app dashboard provides a comprehensive overview of your bookings, earnings, and financial transactions. It simplifies the process of monitoring your business and helps you make informed decisions. Enjoy the convenience and efficiency of managing your bookings with iBookly!